YOUR MONEY IS GOING TO:

This event will raise money for the Telco Together Foundation – a united industry initiative to support Australian communities in need.
Telco Together is a telecommunications industry charity that supports disadvantaged communities through fundraising, volunteering and promoting the use of technology for those in need.  All money raised through this event will go towards programs helping areas such as mental health, homelessness, social inclusion and remote Indigenous communities, so click on DONATE NOW!
You are secure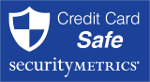 We Accept


Processing Payment. Please wait...